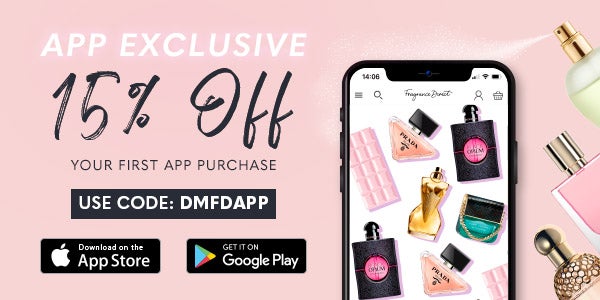 Fragrance Direct Content

Be the first to discover our latest content every single week. Keep up to date on our ambassadors, newest clothing launches, recipes, and more.

Customer Support

Get assistance wherever you are, with an exclusive hotline for all app users. It's all the support you'll need at your fingertips. To contact us, click HERE.

Early Access to Offers and Products

Receive early access and exclusive offers direct to your phone. With handy push notifications you'll never miss out again.
About This App
Look no further than Fragrance Direct, your ultimate playground for all things perfumed! We're here to turn your fragrance fantasies into sweet-smelling realities, whether you're a perfume pro or a cologne connoisseur.

Find Your Scent Crush
Swipe right on a jaw-dropping selection of scents that'll have you swooning! From classic charmers to modern must-haves, we've curated a collection that speaks to your inner scent-ualist. Prepare to make an entrance and leave a trail of mesmerised admirers wherever you go.
Score Big on Scent Deals
Hold onto your hats, scent-lovers! We're unleashing a treasure trove of deals and exclusives that'll make your wallet do the happy dance. It's like a fragrance fiesta where everyone's invited, so you can indulge guilt-free and splurge on scents that make your heart skip a beat.
Delivery? Oh, It's On Us!
Say goodbye to delivery dilemmas! Spend over £25, and we'll swoop in with free delivery, bringing your scented haul straight to your doorstep. It's like a fragrant present to yourself, because you deserve nothing but the best.
Get the Scoop on What's Hot
Be the trailblazer of your squad with Fragrance Direct's inside scoop. Get access to the freshest launches that are making waves in the scent scene. Stay ahead of the game and own your style with scents that are as unique as you are.
Ready to Rock Your Senses?
It's time to turn up the scent-sation and let your nose lead the way. Join the fragrance revolution and transform your routine into an aromatic adventure that'll leave you craving for more. Don't just smell great – smell absolutely amazing with Fragrance Direct!
*15% Off App exclusive offer has the following brands exlcuded Billie Eilish, Creed & Decléor. Products in the Black Friday Sale are also excluded.