With over 1.5 million uses of #BathroomSelfie and 277 thousand uses of the hashtag "#ToiletSelfie" on Instagram to date, it's definitely fair to say that a snap in the loos is an integral part of a night out.
We have analysed the Instagram's of over 80 of the most talked about trendy restaurant bathrooms, scrolling through 40,000 posts from December 2018 and January 2019 to work out what proportion of images tagged were taken in the loos. So which 'destination' loos are people going to strike a pose and touch up their make-up? Read on to find out...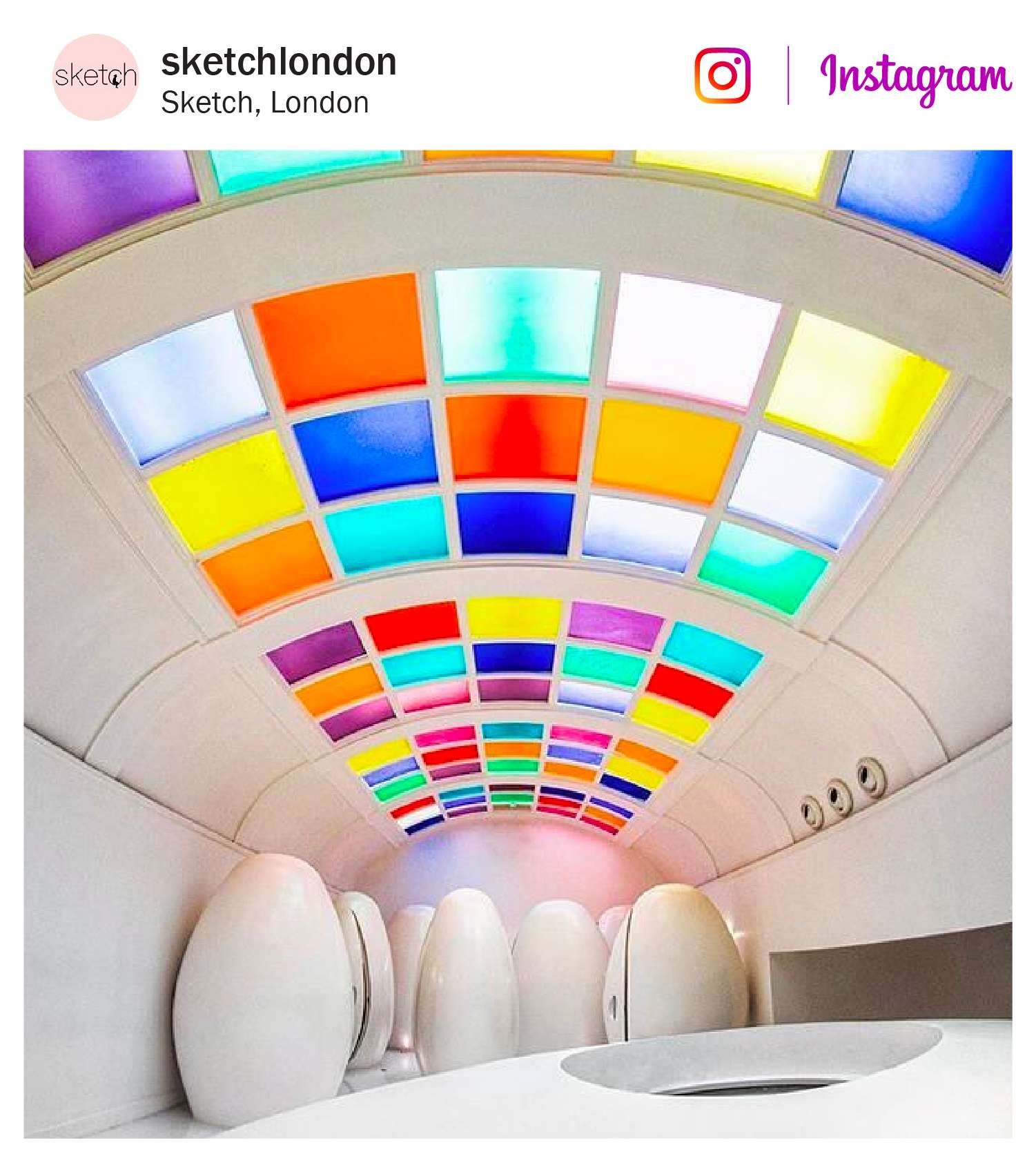 1448
Avg. Pics taken per month
1.
Sketch
London

2,895 BATHROOM PICS
Coming in at the top spot is Sketch. The restaurant is a must-visit destination for food, drink, music and art, serving Michelin-starred food in a super-stylish surrounding. Each room has a different theme but the one that it's most recognisable for is the loos. The unisex bathrooms are home to the infamous pod stalls, featuring rainbow tiled ceilings and bright white walls. We've calculated that 40% of all Instagram photos taken in Sketch are in the bathroom, whether it's of the pods or in the fish-eye mirror. That works out at an average of 90 photos per day with the number of likes surpassing 1.8 million. If you love a good bathroom photo-op, you can't do better than Sketch.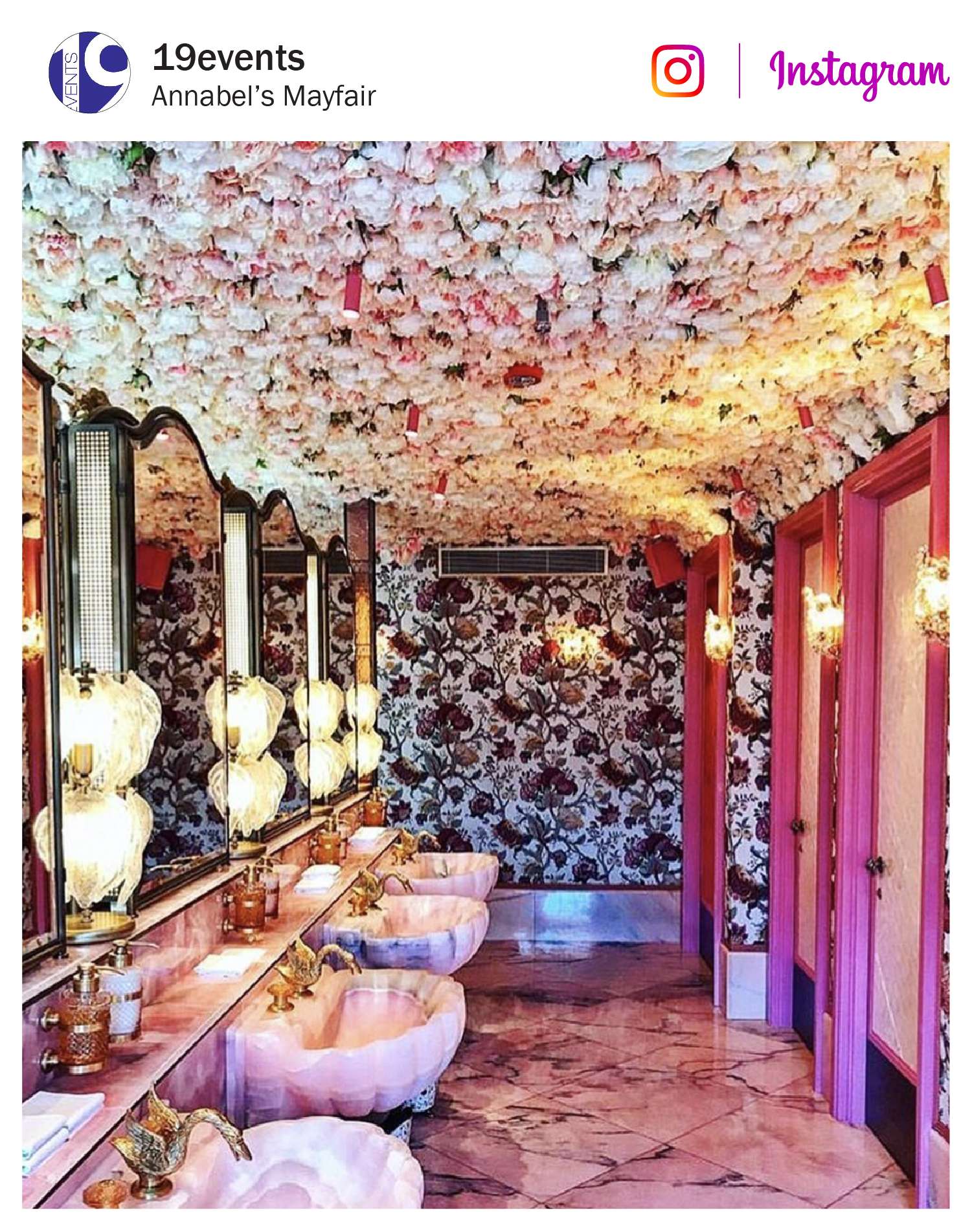 352
Avg. Pics taken per month
2.
Annabel's
Arguably one of the most elegant and exclusive clubs in Mayfair, is a members-only establishment, featuring a number of restaurant and bar areas. Despite a long waiting list, the number of Instagram posts for this venue totaled 22 photos, posted by members on average per day, which is no surprise when you check out the floral haven bathroom – there is a fabulous flower print wallpaper and pink roses that adorn the ceiling. This beautiful bathroom makes up 11% of total Instagram posts in the location and has generated over 575k likes over the two-month period.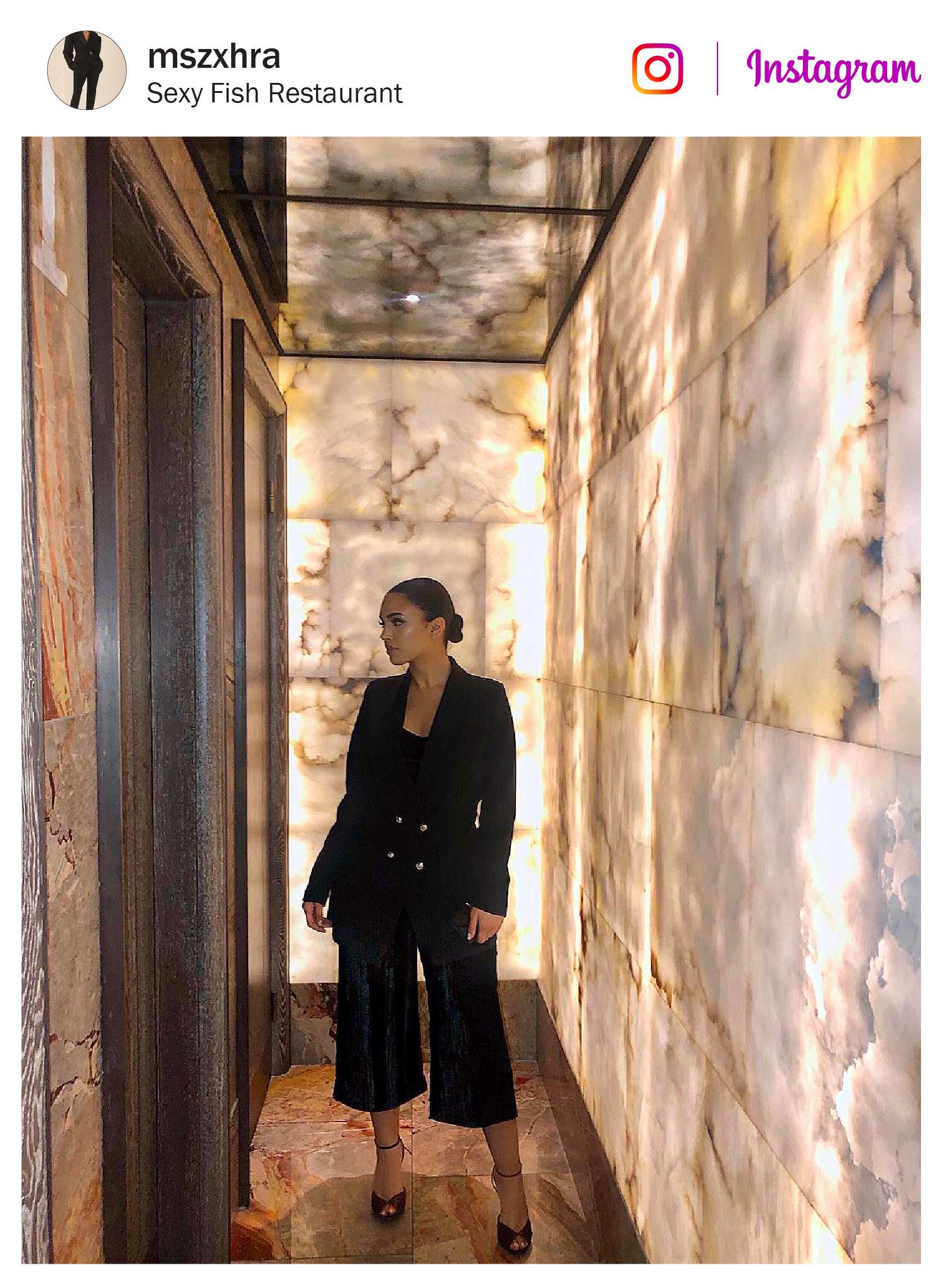 109
Avg. Pics taken per month
3.
Sexy Fish
This swanky Asian restaurant and bar is located in Mayfair and is the go-to if you're a fan of art. Home to a 13ft crocodile installation by Frank Gehry and aquatic-themed Damien Hirst sculptures –the amazing artwork is worth a trip to the restaurant in itself. But the impressive décor doesn't stop there - the marble-covered bathrooms are a sight to behold. Amongst the highest percentage of Instagrammed bathrooms on our list, 17% of all Sexy Fish pics tagged on Instagram are taken in the bathroom. The selfie appeal could be attributed to a mixture of mood lighting and an irresistibly large wall mirror that is impossible to miss. An average of seven photos were taken in here every day and have generated over 105,000 likes.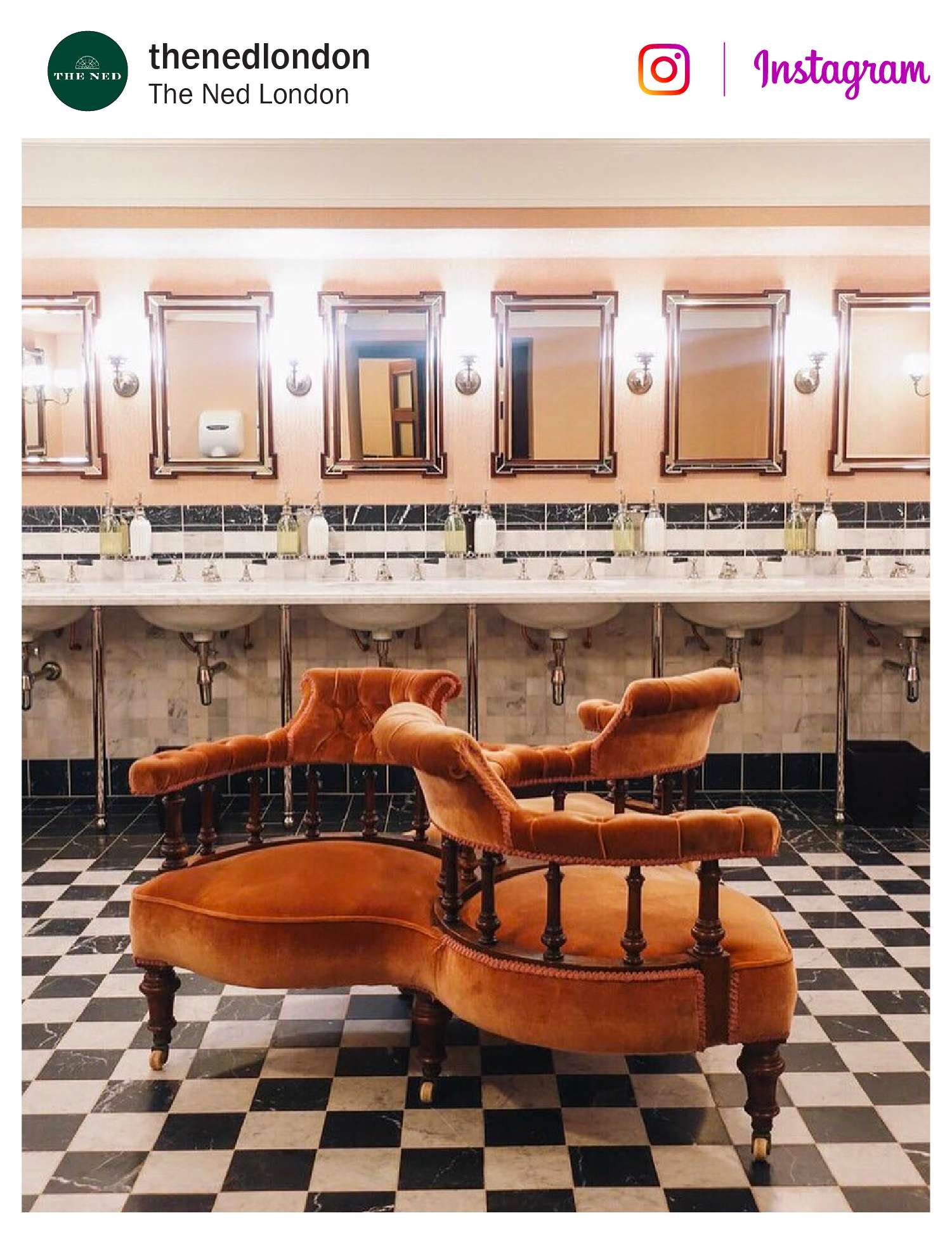 104
Avg. Pics taken per month
4.
The Ned
London hotels are a firm favourite on Instagram when it comes to bathrooms, with The Ned sliding into fourth place. This hotel and members-only club is in the heart of the city and features nine restaurants, both indoor and rooftop pools, and most importantly, a stunning bathroom. Decorated with a nod to 1920s style chic, the restroom features black-and-white checkered floors and a three-person velvet kissing seat – the perfect place to perch to take a bathroom selfie.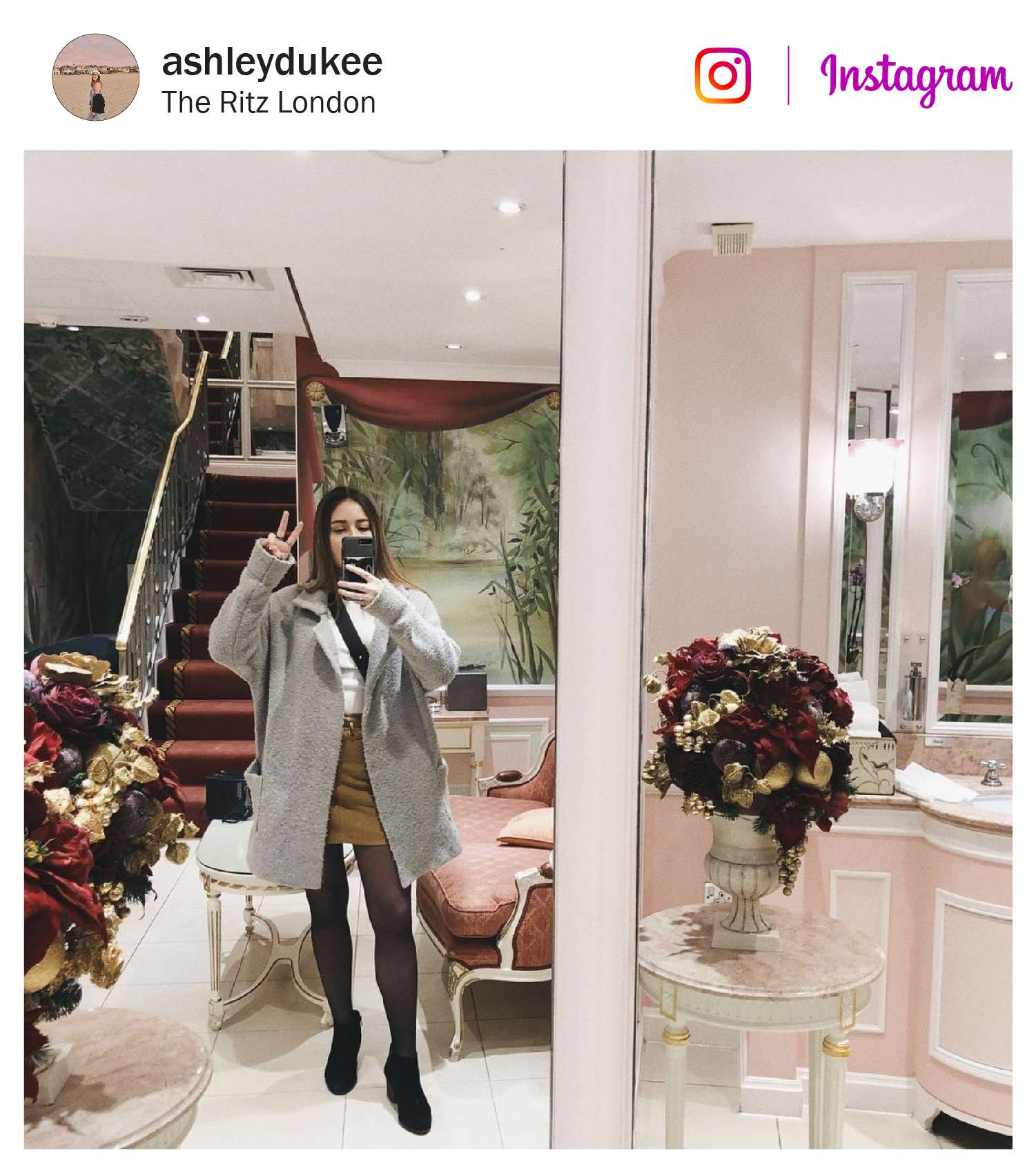 50
Avg. Pics taken per month
5.
The Ritz
Fifth place is taken by iconic hotel, The Ritz. Known for the indulgent afternoon tea's and luxury interior, the bathrooms are certainly on top of their game too. Featuring a pink and white colour scheme and an abundance of flowers, the #toiletselfie opportunity is impossible to pass up in here, which is reflected in the data – the bathroom pics have attracted 80,963 likes across the two-month period, working out at nearly 50 pictures taken in the bathroom each month.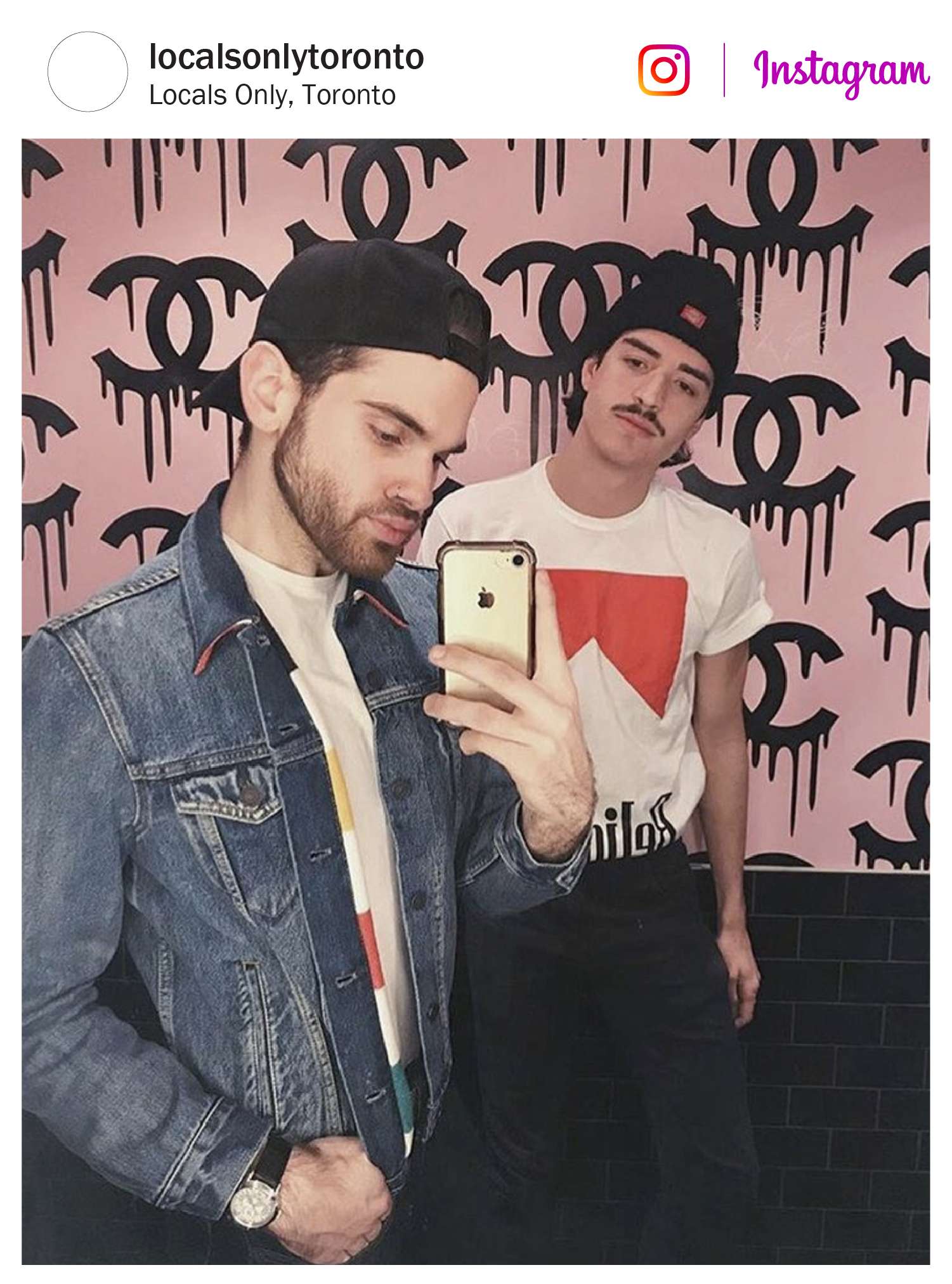 46
Avg. Pics taken per month
6.
Locals Only
Nearly half (46%) of all photos taken in this vibrant bar are in the bathroom - the highest percentage proportion of bathroom pics taken on our list - and it's easy to see why. Each cubicle has a themed wallpaper of its own which features everything from the iconic Louis Vuitton print to unicorns and palm trees. Our data reveals an average of three photos are taken in the bathroom each day, and have reached a total of more than 21,000 likes.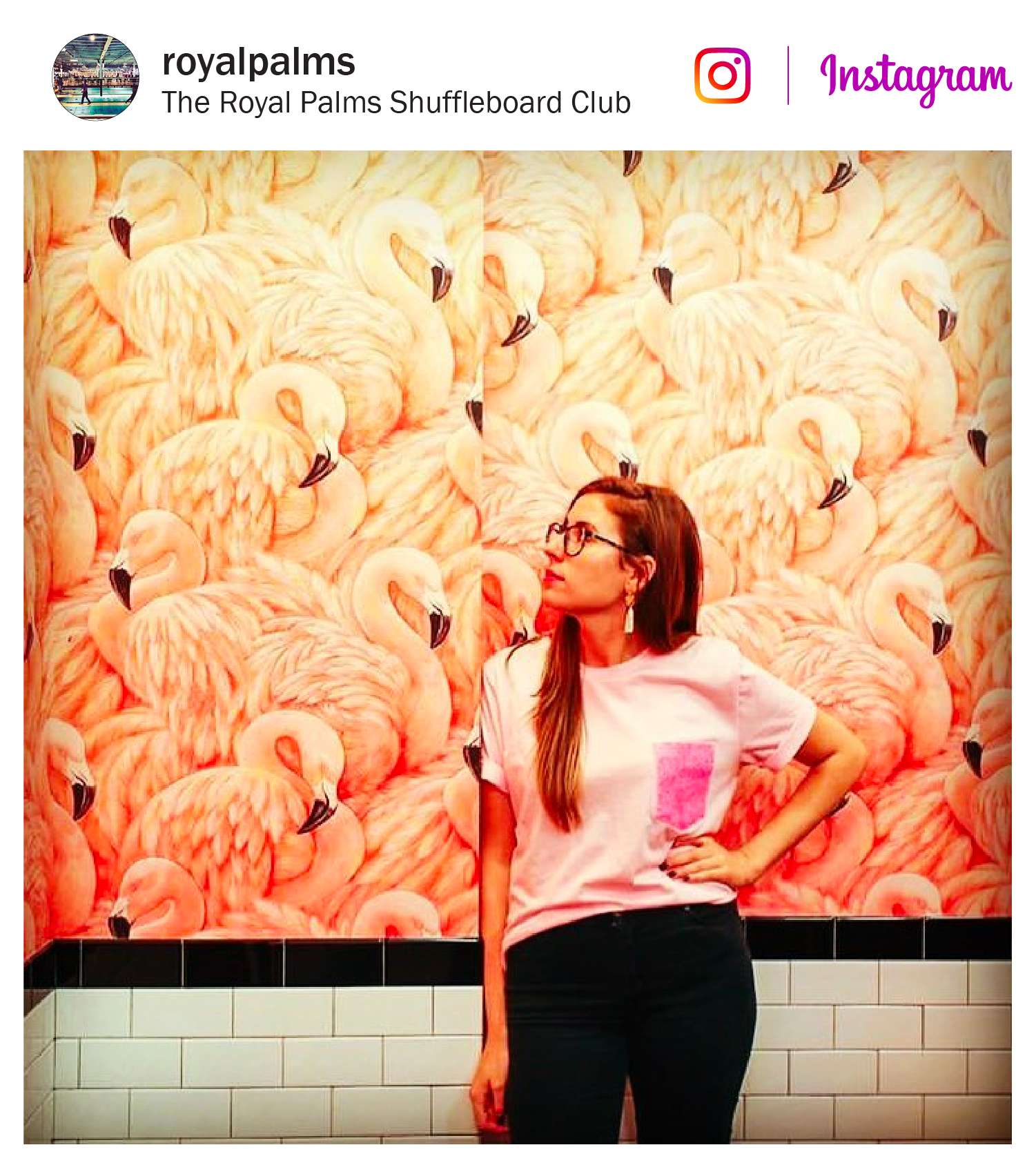 7.
The Royal Palms Shuffleboard Club
Located in New York, this cool shuffleboard club draws playful crowds into its bar featuring food trucks and live music, but perhaps one of the biggest selling points- a flamingo-filled bathroom. The bathroom walls feature flamboyant pink flamingo wallpaper which makes for the most insta-worthy backdrop. 15% of pics taken here are of the toilets, totalling over 6,000 likes.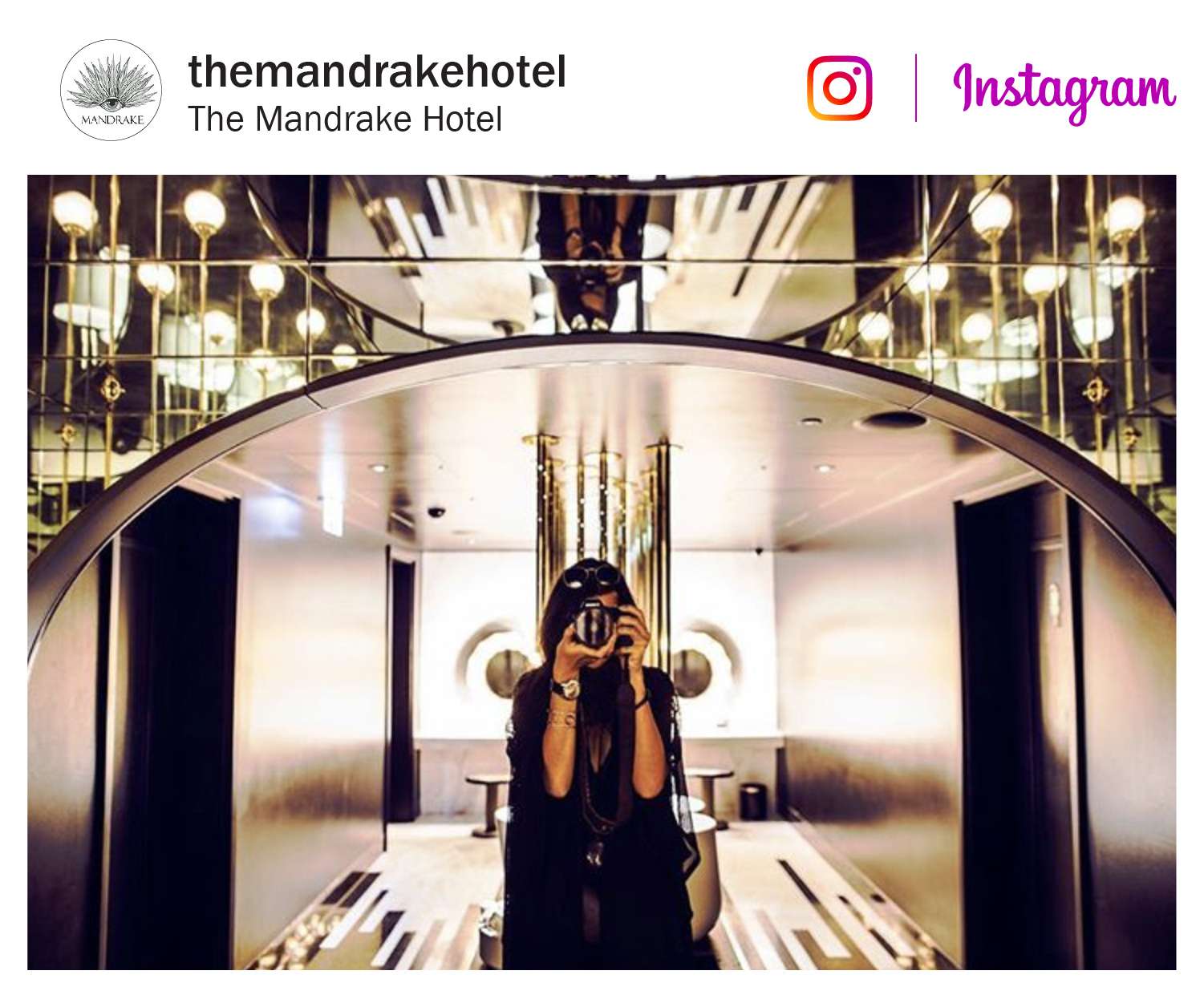 8.
The Mandrake Hotel
This luxury boutique style hotel in Fitzrovia features vibrant interiors and perhaps one of the most architecturally satisfying bathrooms in the line-up, cementing them firmly in eighth place. The centre of the room features white, barrel-like basins, with gold metal tubes hanging down from the ceiling. The bathroom comes complete with a vanity area, for those all-important touch-ups. The Mandrake bathroom has accumulated over 8,000 likes with 10% of Instagram location pictures being taken in here.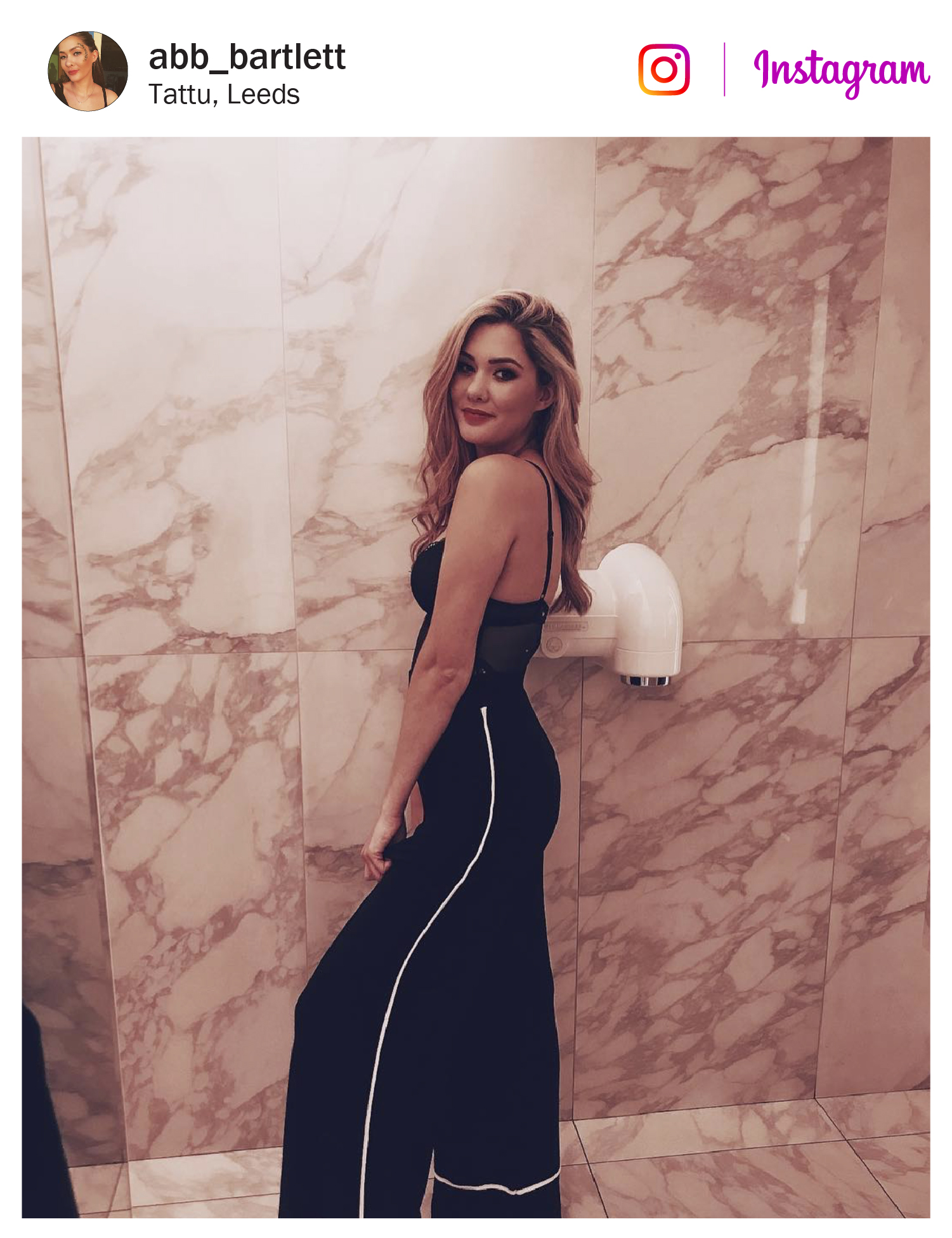 29
Avg. Pics taken per month
9.
Tattu
Taking the ninth spot is Tattu. The contemporary Chinese restaurant chain is well-known for the breathtaking cherry blossom tree situated at the heart of the restaurant interior, as well as its all-marble bathroom. It's difficult to take a trip to the bathroom here and not be tempted to take a selfie in their full-length mirror, with 8% of images posted taken in there, and over 6,000 likes generated across the two-month period.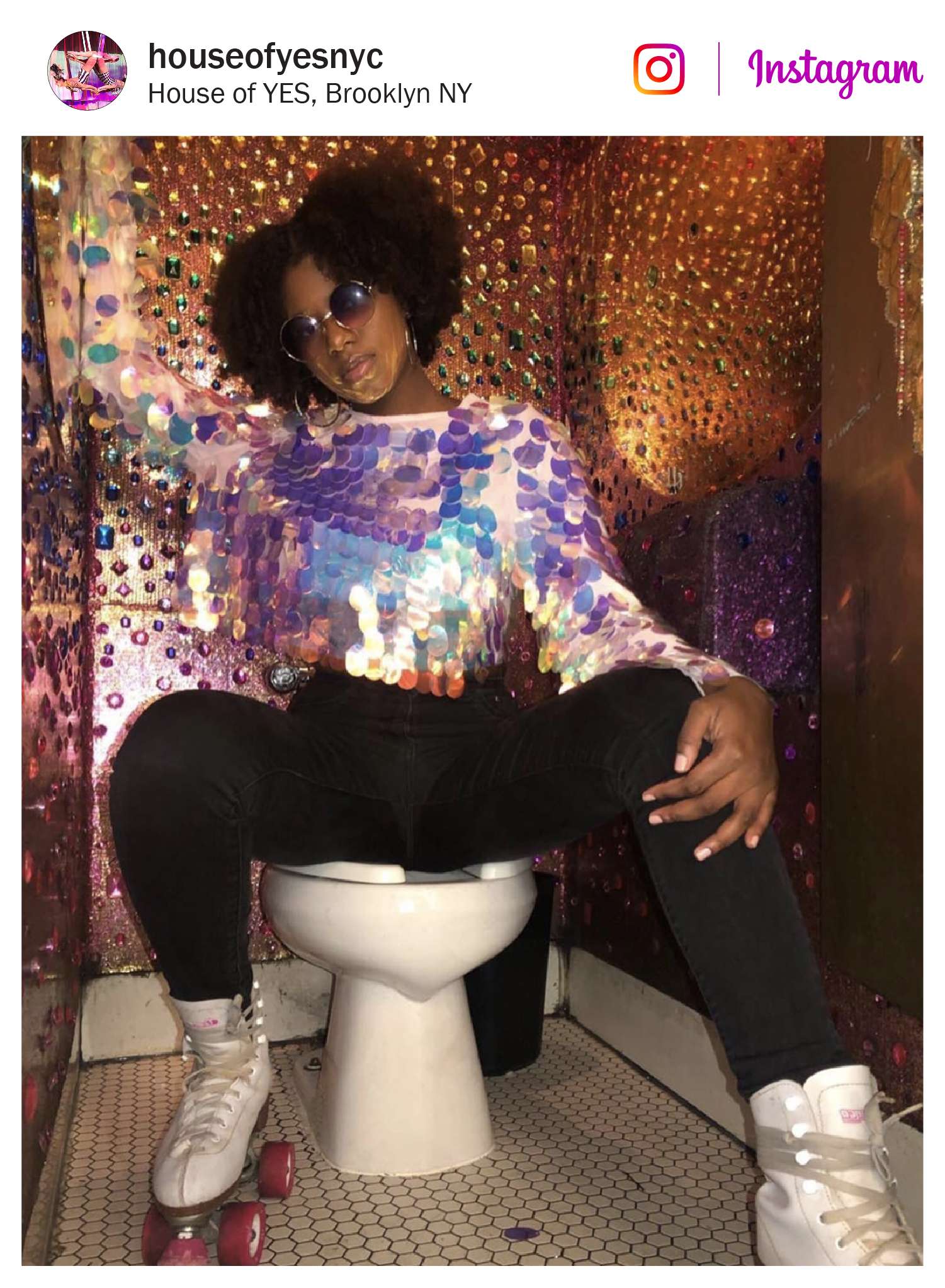 28
Avg. Pics taken per month
10.
House of Yes
Coming in tenth position is New York venue, House of Yes. The performance fueled night club features an all-gold bathroom, with each cubicle taking on a different theme- think pearls, coloured gemstones and graffiti. The wall to wall mirrors make this venue the prime location for selfies, with the bathroom pics having generated over 10,000 likes.
Wherever you take your selfies, make sure you look the part and smell sensational with our range of toiletries, make-up and fragrance.

This work is licensed under a Creative Commons Attribution-ShareAlike 3.0 Unported License.