A 2018 snapshot of the UK's Grooming habits
There are many attitudes and opinions on hair removal – are you more care free than hair free? – we have conducted a comprehensive grooming study to find out exactly how much time and money we spend on grooming as a nation.
We've broken down the time men and women spend grooming each individual body part, and the average amount of money spent to do so.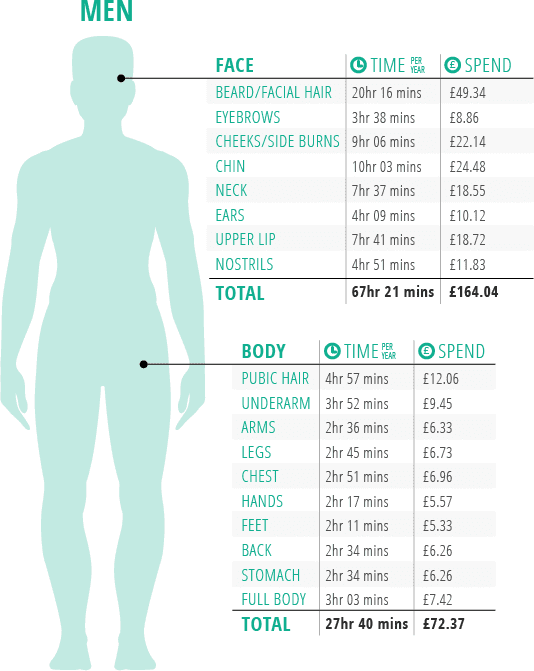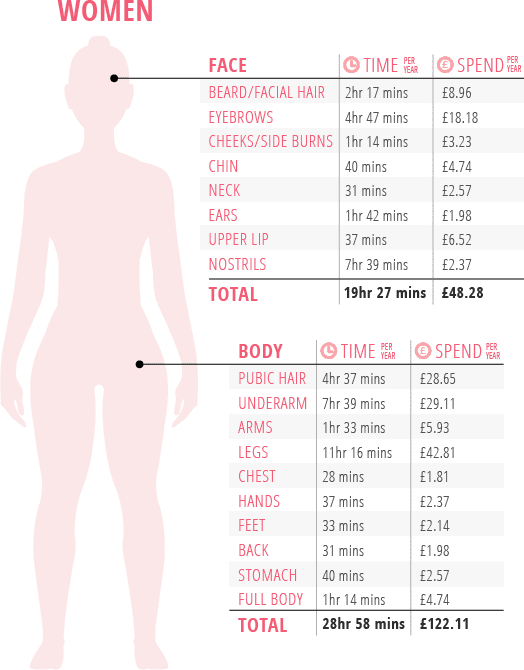 HAIR REMOVAL TRENDS BY SEX
Results have revealed that men spend £66 more per annum than women to keep their ideal 'level' of body hair. The average amount that men spend annually on shaving is £156, with an additional £80.40 spent on waxing, totalling £236.40. For 25-34-year-old men, this total increased further to a staggering £372. Women spend just £99.60 annually on shaving, and £70.80 on waxing, totalling £170.40. 25-34-year-olds are also the highest spending age group for women, with a total average spend of £212.40.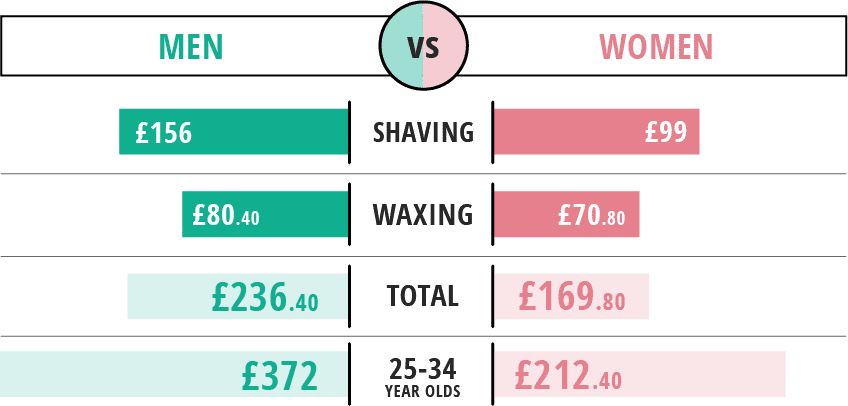 It's safe to assume that more men groom their facial hair, but the number of women taking up grooming of this area is increasing, particularly with the younger generations. Almost a third (32.2%) of women remove their chin hair, and almost half (47.50%) groom their upper lip an average of once a week, with 12.2% shaving this area. Surprisingly, over a third (33.7%) of women now also remove their arm hair (not including underarms), and 20.9% remove their stomach hair. One in five (20.2%) even groom their feet hair!
GOING AU NATUREL
Going against the majority, women are rebelling against the hairless fashion, and going au naturel, with 11.4% of women opting not to groom their underarms, and over a quarter (26.9%) of women choosing not to prune their pubic hair.

THE RISE OF THE HAIR-LESS MAN
The survey revealed that the average male loves to tame their brows more regularly than most women, with almost half (49.3%) of men grooming their eyebrows 1.4 times a week, rising to 2.3 times a week for 25-34-year olds, whilst women groom their eyebrows just 1.2 times a week.

Well-groomed men are on the rise, with 32.5% of men taking the time to trim their leg hair, 36.5% of men groom their chest hair, and 31.80% remove their back hair. Some men also remove hair in places less easy to see, with over half (53.7%) opting to groom their ears an average of 1.6 times a week, and 66.9% removing hair from their nostrils 1.7 times a week.



So how long does this take? The average total amount of time men spend weekly on grooming is 112 minutes, more than double the women's average of 52 minutes. With men also spending £66 more than women annually, Fragrance Direct have crowned UK men with the hair grooming crown.
Average time spent weekly on grooming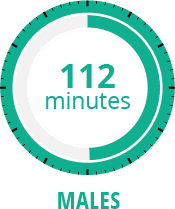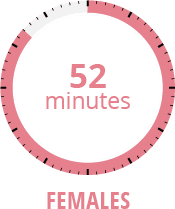 GEN Z ARE THE MOST HIGHLY GROOMED
With the rising pressure of body image felt by the younger generations, our research revealed that young women are now obsessively grooming more body parts. The top age group for attending to almost all body parts was revealed as 16-24-year-olds, with an average weekly grooming time of 56 minutes, and the following percentages of 16-24-year-old women grooming each body part: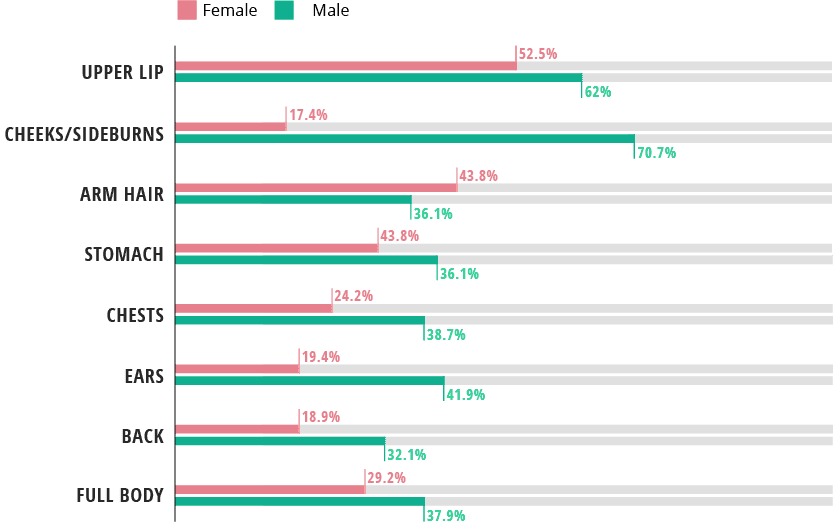 MANSCAPING IS THE MOST POPULAR AMONGST MILLENNIALS
The most body hair conscious of the men's age groups was revealed as the 25-34-year-olds, with 53% grooming their leg hair an average of twice a week, and 17.7% choosing to shave their leg hair off completely.


The 25-34-year-olds prefer a hairless look, with 56.7% removing chest hair an average of 2.1 times a week, and 20% choosing to shave this area. Half of this age group (50.1%) are also grooming their back hair an average of twice a week.


The 25-34 year old men's total time spent grooming is also the highest, at a huge 219.6 minutes for all body parts, followed by 116.2 mins for 35-44 year old men, and 16-24 year old men only taking 97.6 minutes.
Time Spent Grooming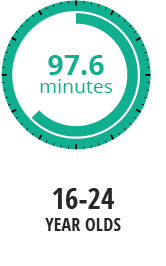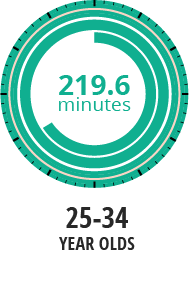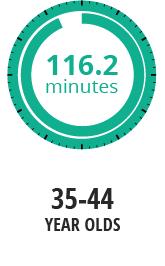 Whether you prefer to let your body hair grow freely or are a shaven haven, you can shop all your hair removal needs here at Fragrance Direct.